Reading Time: 2 minutes
TRENTON, N.J., March 17, 2023 – H.M. Royal, a leading provider of raw materials and specialty chemicals, is pleased to announce that Al Chapman is joining the company as director of finance. In this role he will be responsible for managing, strategizing and planning all financial aspects of the business.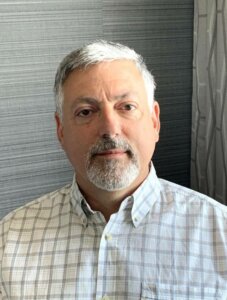 Chapman has more than three decades of finance experience working in industries and company types spanning nonprofit and for profit, privately held and publicly held, no-revenue startups and $84B multinational organizations. He has held strategic and tactical C-suite roles with broad exposure and experience in diverse functional areas including finance, operations, strategic planning and analysis, program management, fundraising, human relations, marketing and legal affairs.
He earned his M.S. in organizational dynamics from the University of Pennsylvania and his B.S. in economics from Penn State. He resides in Elkins Park, Pennsylvania, with his two teenagers, where he enjoys hiking, kayaking, fishing, hunting, reading and roasting coffee.
He can be reached at (267) 495-9330 and al_chapman@hmroyal.com.
About H.M. Royal, Inc.
For over 90 years, H.M. Royal, Inc. has distributed innovative raw materials and product ingredients for businesses operating in diverse markets such as transportation, communications, electronics, medical, construction, agricultural, mining, defense, civil infrastructure, capital goods and general industry. Areas of focus include rubber, plastics adhesives, sealants and protective coatings. Headquartered in Trenton, New Jersey, and Buena Park, California, H.M. Royal deploys a professional technical sales development team throughout the U.S. Sales and sales development are supported by world-class customer service and a network of full-service warehouses. For more information, visit www.hmroyal.com or call 800-257-9452.
Media Contact:
Lisa Goetz
Schubert b2b
lgoetz@schubertb2b.com
610-269-2100 x244