Reading Time: 2 minutes
TRENTON, N.J., March 17, 2020 – H.M. Royal, a leading provider of raw materials and specialty chemicals, , is proud to welcome Jamison Bell as the new Director of Operations at their Trenton, NJ facility. He will be responsible for overseeing the company's day-to-day operations, including customer service, purchasing, billing, office administration, warehousing and inventory management.Bell comes to H.M. Royal with over 20 years' experience in the specialty chemical, food ingredients and pharmaceutical excipient markets. Prior to joining H.M. Royal, he was Vice President of Technical Services at Spray Products Corporation, a contract manufacturing company that produces aerosol and bulk chemical products. In this role, he was responsible for all product development and quality activity.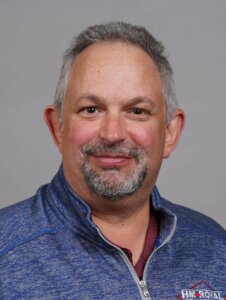 Bell brings international experience working in EMEA, Asia and South America to align business practices and expand into emerging markets. He is a director with a broad background, leading operations, supply chain, quality assurance, product development and manufacturing teams, always focusing on customer needs and creating a culture of continuous improvement.
"We are excited to add such a high caliber employee to our team," said Joe Royal, President of H.M. Royal, Incorporated. "Jamie will bring great value in improving the overall quality and efficiency of our Business Operations."
Bell holds a degree in Chemistry from Goucher College. He is married with three children, ages 21, 16 and 12. He is active in the Boy Scouts as an Advancement Coordinator. In his free time, he enjoys hiking, skiing and golf.
About H.M. Royal, Inc.
For over 90 years, H.M. Royal, Inc. has distributed innovative raw materials and product ingredients for businesses operating in diverse markets such as transportation, communications, electronics, medical, construction, agricultural, mining, defense, civil infrastructure, capital goods and general industry. Areas of focus include rubber, plastics adhesives, sealants and protective coatings. Headquartered in Trenton, New Jersey, and Buena Park, California, H.M. Royal deploys a professional technical sales development team throughout the U.S. Sales and sales development are supported by world-class customer service and a network of full-service warehouses. For more information, visit www.hmroyal.com or call 800-257-9452.
Media Contact:
Lisa Goetz
Schubert b2b
lgoetz@schubertb2b.com
610-269-2100 x244