Reading Time: 2 minutes
TRENTON, N.J., April 1, 2020 – H.M. Royal, a leading provider of raw materials and specialty chemicals, is pleased to announce that Jack Stanek has taken the role of Central regional manager. Jack will be responsible for sales support and management in the Central United States, supporting our existing sales managers in the territory and identifying new opportunities to expand our customer and supplier bases.
Jack worked most recently at Eastman Chemical Company as the account manager for chemical intermediates. Jack was integral in Eastman's approach on regional distribution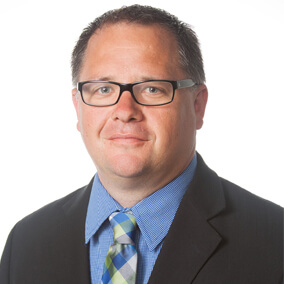 and its channel management strategy.
Prior to his role at Eastman, Jack held positions at Nouryon (formerly AkzoNobel Polymer Chemistry) in commercial excellence, commercial manager elastomer and additives and as an account manager in thermoset and elastomer peroxides and polymer additives.
"We are very excited to add Jack Stanek to the H.M. Royal team," said Joe Royal, president of H.M. Royal, Inc. "We have worked closely with Jack in the past and have always admired his work ethic, technical knowledge, and ability to form strong relationships across customers and suppliers. We look forward to Jack's contributions as we continue to improve the materials supply services we offer to our customers and the professional sales management services we provide to our principal supplier partners."
Jack has a Master of Business Administration from Lewis University concentrated in international business, finance and social media. He also has his undergraduate degree in international business and world trade from the State University of New York (SUNY) at Buffalo. He lives in Mokena, Illinois, with his wife Tara and five children.
About H.M. Royal, Inc.
For over 90 years, H.M. Royal, Inc. has distributed innovative raw materials and product ingredients for businesses operating in diverse markets such as transportation, communications, electronics, medical, construction, agricultural, mining, defense, civil infrastructure, capital goods and general industry. Areas of focus include rubber, plastics adhesives, sealant and protective coatings. Headquartered in Trenton, New Jersey, and Buena Park, California, H.M. Royal deploys a professional technical sales development team throughout the U.S. Sales and sales development are supported by world-class customer service and a network of full-service warehouses. For more information, visit www.hmroyal.com or call 800-257-9452.
Media Contact:
Lisa Goetz
Schubert b2b
610-269-2100 x244