TRENTON, N.J., April 1, 2023 – H.M. Royal, a leading provider of raw materials and specialty chemicals, has named Eric Greco as a regional sales manager. Eric will be responsible for supporting HM Royal's existing sales managers in the northwestern United States and identifying new opportunities to expand its customer and supplier bases.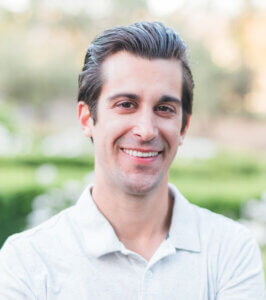 Eric worked most recently as lab manager at Burke Industries, where he became a critical contributor in rubber compounding, testing, and quality management. Prior to his role at Burke, Eric held positions at Mannington Mills as a PVC formulator to improve the attributes of vinyl flooring. His experience ranges from rubber compounding, PVC compounding, drug synthesis, quality management, process improvement, and product management.
"What I have enjoyed most about every job has been interfacing directly with customers and solving their unique challenges," said Greco. "I look forward to integrating with the H.M. Royal family and servicing customers."
Eric obtained his Bachelor of Science with a concentration in Chemistry from Temple University in Philadelphia. Eric currently resides in Dublin, CA.
About H.M. Royal, Inc.
For over 90 years, H.M. Royal, Inc. has distributed innovative raw materials and product ingredients for businesses operating in diverse markets such as transportation, communications, electronics, medical, construction, agricultural, mining, defense, civil infrastructure, capital goods and general industry. Areas of focus include rubber, plastics adhesives, sealant and protective coatings. Headquartered in Trenton, NJ, and Buena Park, CA, H.M. Royal deploys a professional technical sales development team throughout the U.S. Sales and sales development are supported by world-class customer service and a network of full-service warehouses. For more information, visit www.hmroyal.com or call 800-257-9452.